Current plan was an amendment to the 1993 plan and approved by the City Council on December 17, 2014.
Focus on projects that will prevent deterioration for the downtown business district, and encourage private development and investment in the district.
Currently tax capture from the City General Fund, Fire Millage and County Current plan terminates upon collection of the 2044 tax levy.
Base Value $9,779,700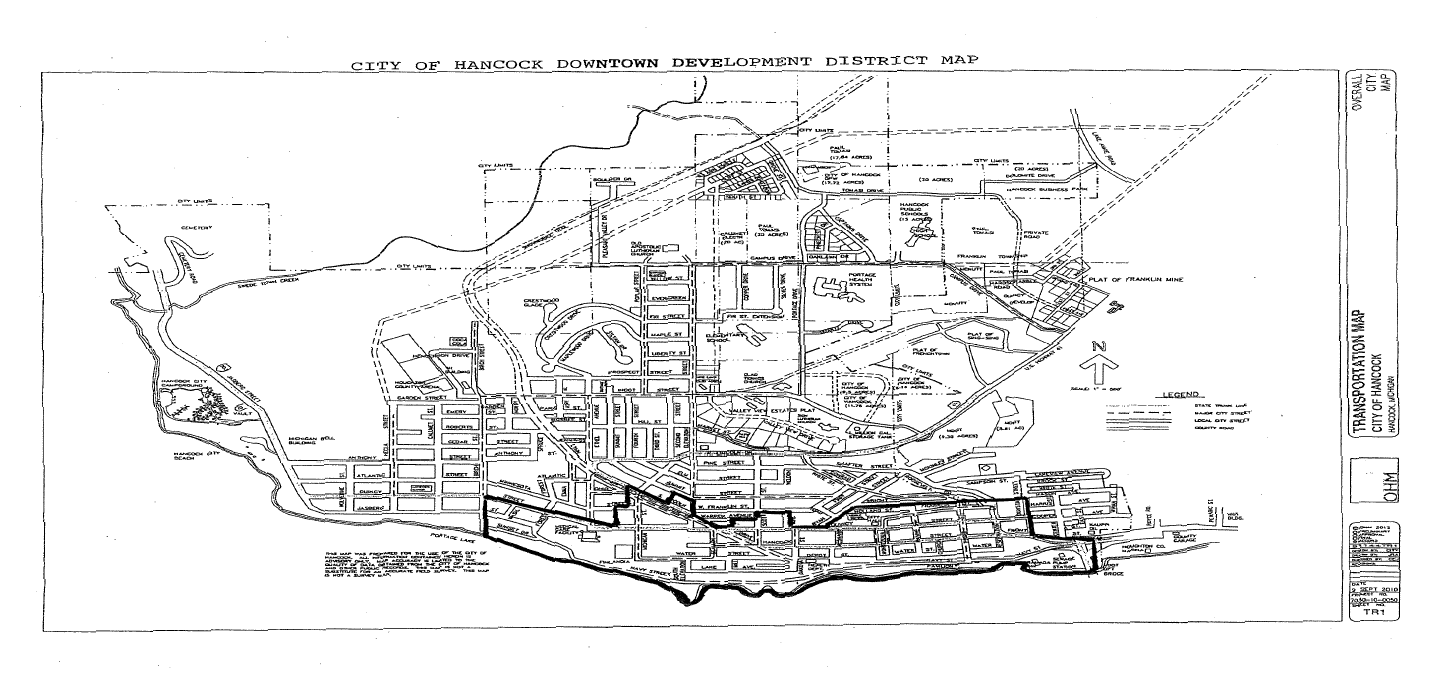 Downtown Development Authority (DDA) Dashboard
The City of Hancock recognized the need to promote economic stabilization, expansion and revitalization and to make capital improvements in the downtown corridor to eliminate causes for decline in property values. The city established a Tax increment Financing Authority (TIFA) in accordance with Public Act 197 of 1975 and in 1976, the Hancock Downtown Development Authority (DDA) was born. Through the years, the Authority District boundaries have changed but the mission remains the same.
The DDA meets on the first Monday of the month, at 6:00 PM at the City Hall Council Chambers. Members of the public are welcome to attend and are encouraged to share their thoughts during the Public Comment period.
Meetings & Minutes
Documents & Information
Plans
Projects
Financial Information
Contacts
Paul A. LaBine, Mayor, Council

Andrew Lahti, Citizen

Michele Blau, Citizen

Steve Zutter, Citizen

Bob Frantti, Citizen

Jon Luse, Jr., Citizen

John Diebel, Resident

Steve Patchin, School

Ryan Heinonen, Hospital

Local Development Finance Authority (LDFA) Dashboard
Agendas
Minutes
Plans
Financial Information
Documents & Information